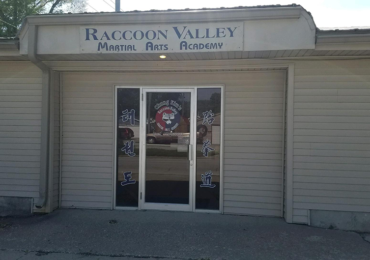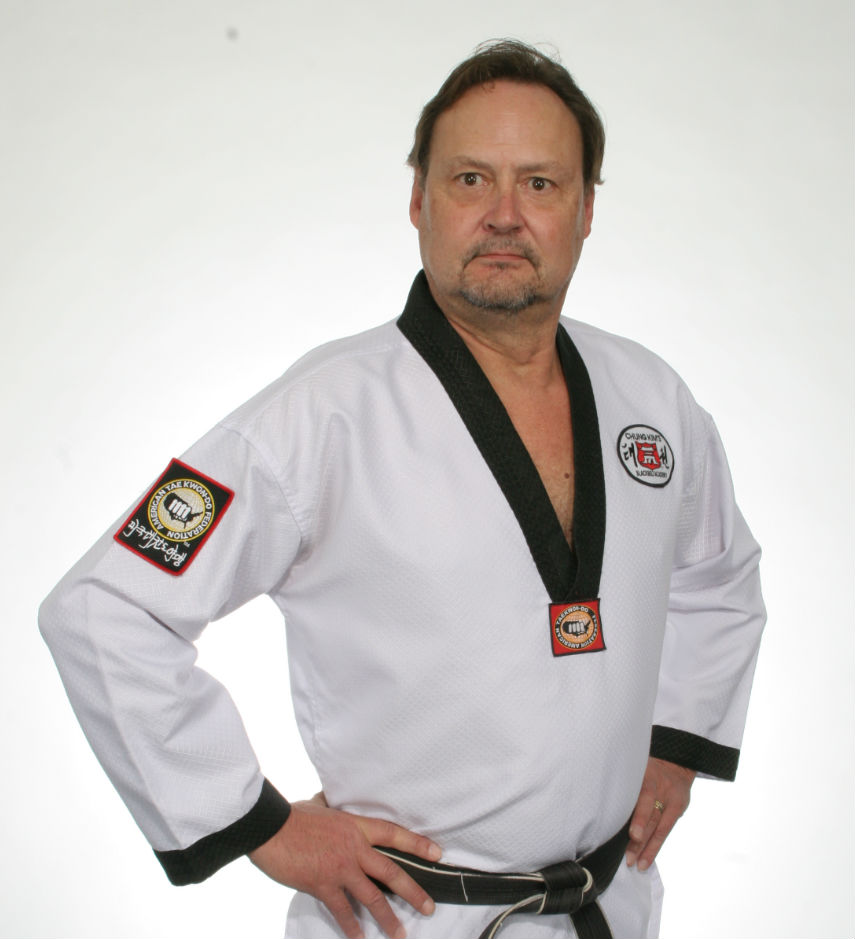 Raccoon Valley Martial Arts
Raccoon Valley Martial Arts Academy is a satellite of Chung Kim's Black Belt Academy located in Bettendorf, Iowa. Chung Kim's Black Belt Academy has been in the Quad Cities for more than 44 years, established by Grand Master Chung E. Kim soon after immigrating to the United States from Korea in 1970.
Tuesday: 6:00-6:45 p.m. All belts
Tuesday: 6:45-7:30 p.m. Black Belts
Thursday: 6:00-6:45 p.m. All belts
In 1998 at the age of 39, I wanted to get my 11-year-old son into something that would get him some exercise. I found Raccoon Valley Martial Arts and Mr. Greg Ryman in Adel, close to home. Mr. Ryman convinced me to join instead of sitting on the sidelines and eventually my wife Sandy joined too. My son and I received our Black
Belts in 2001 together. He decided he was done, but my wife and I loved it too much to quit. We took a wonderful trip to South Korea and China with Grandmaster Kim, Mr. Ryman, and Mr. Legendre. We learned so much from Grandmaster Kim and Master Ryman!
In 2005, Master Ryman was transferred to Washington, DC and asked us to keep his school going. Along with Mark Ellsbury, Marcy Baker, and help from other Black Belts and the Masters at Chung Kim's, we are still learning and teaching over 20 years later.
I also received 1st Dan in Kum Do along the way and many other useful techniques and skills. I can't imagine ever leaving Taekwondo and thank Mrs. Kim and the other Masters for helping me continue to grow as a martial artist. GamSaHamNiDa!
I first became interested in martial arts as a child, asking my parents (repeatedly) for karate lessons. But growing up on a farm in Southwest Iowa meant the nearest classes were 30 miles away and getting there 2-3 times a week wasn't feasible. I participated in team sports (including softball, basketball, volleyball, football, and track) from
elementary school through college, but the desire to learn a martial art never waned.
Six months after graduating from Simpson College I joined Raccoon Valley Martial Arts Academy in Adel, Iowa, and began training with Master Greg Ryman. In 2004, I received my first-degree black belt in Tae Kwon Do. Now a 5th-degree black belt,
I continue to train, and now also teach, at Raccoon Valley Martial Arts Academy. TaeKwonDo has not only provided me with training in self-defense, but has also challenged me, for nearly 20 years, to continually grow as a person and as a martial artist, and I've gained lifelong friendships in the process.
As an instructor, I have the opportunity to help students of all ages and abilities develop as martial artists, and I especially enjoy encouraging women and girls in their pursuit of martial arts training.