Grand Master Bill Richardson - #5 "Tiger and Cub"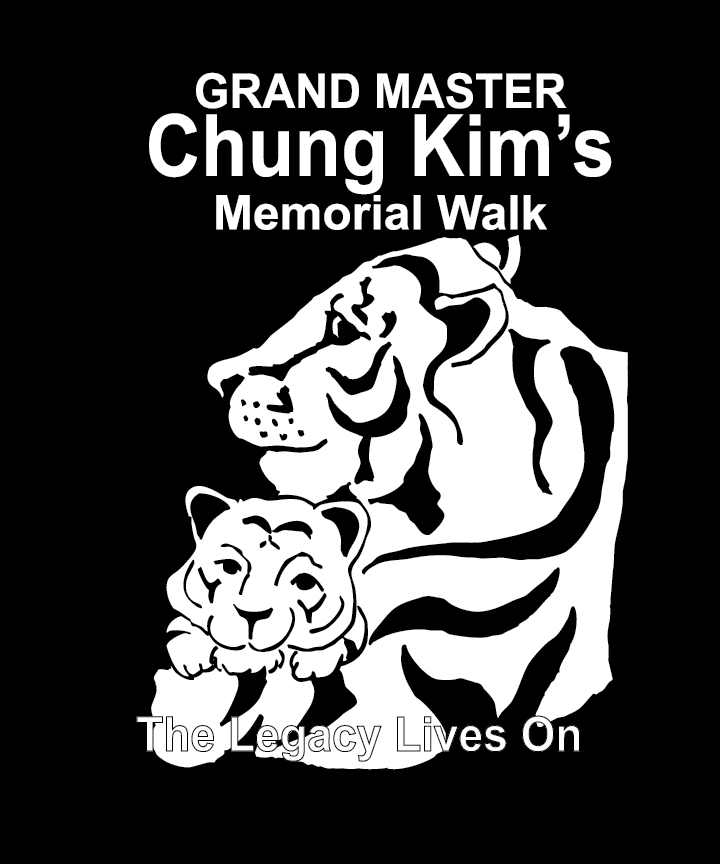 Order your t-shirt before July 17th, Order form and information below. Profits from the t-shirt sales support the Chung Kim Memorial Scholarship Fund.
Ways to vote for the design
Call Mrs. Kim at 563-359-7000
Winner receives:
• Their design printed on the Memorial Walk T-shirts.
• Two Free T-shirts.
Entries must be submitted in one color, in a printed format (on paper). Suggestions for T-shirt color and ink color may be attached to the back of entry, along with name & phone number. Design area to be no larger than 8.5″ x 11″. Entries and voting are limited to students of Chung Kim's schools. Voting begins June 18 and ends July 2 at 4:00 pm.
Contest is restricted to students of Chung Kim's Black Belt Academy and the branch schools. Please only one entry per student. CKBBA reserves the right to refuse entries and modify or change the design.